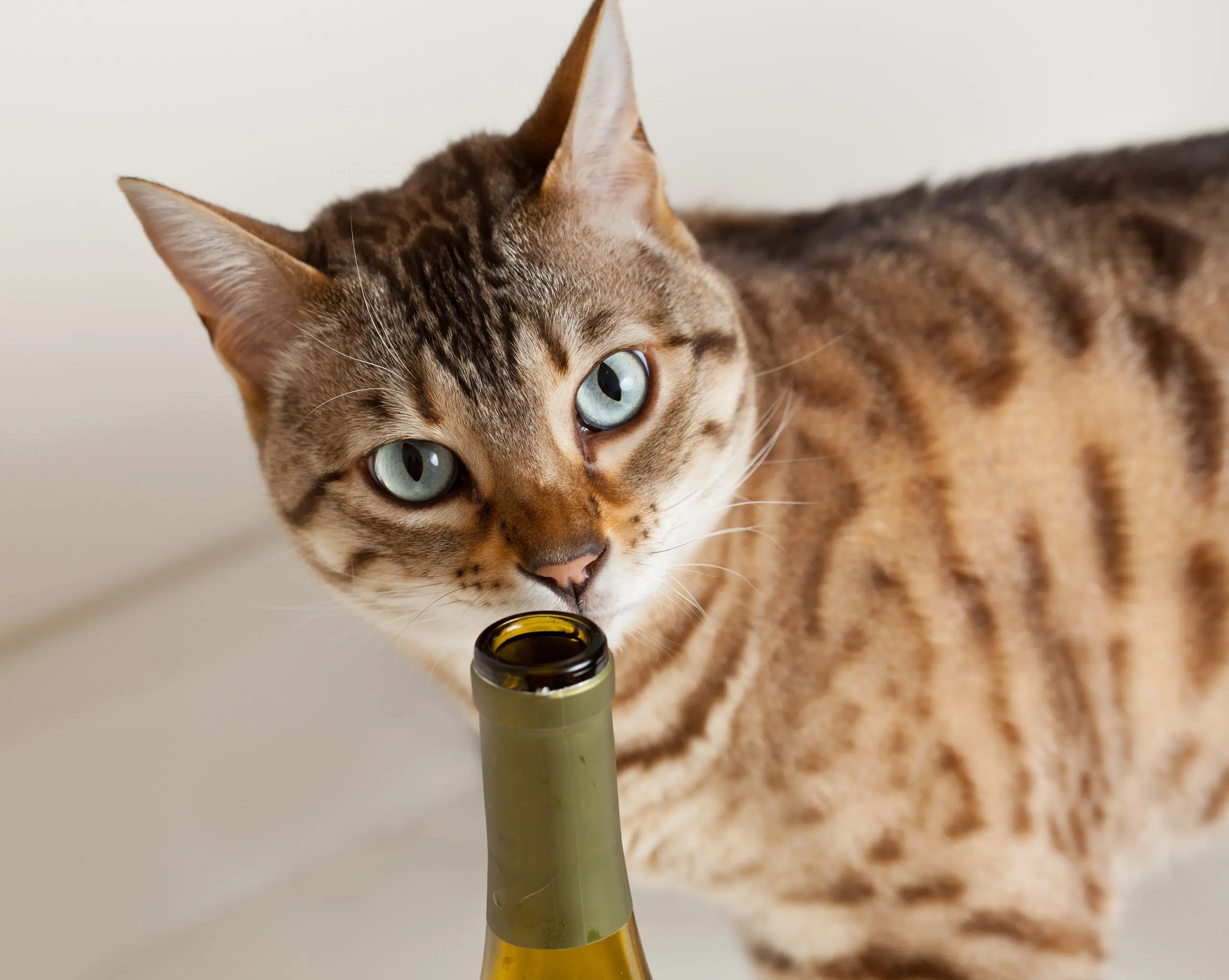 Cat lovers rejoice! You can have a glass of wine with your feline friends. Apollo Peak has designed this special wine to please even the pickiest of cats.
Grapes are not good for cats, so the wine is made with catnip, mountain water, and beets to give the wine it's color. This feline drink is made in the foothills of Colorado with 100% organic ingredients.
Your cat has two choices of wine: Pinot Meow and Moscato. They come in 8 'meownce' bottles and there are smaller 1.6 'meownce' bottles available for tastings. Such 'pun-believeable' names, don't you think?
For all the cat lovers out there, you're welcome. : )